Jessica Posner: Changing Lives in a Hell on Earth
Denver's Jessica Posner was voted "the greatest world-changer under age 25" by viewers of VH1. Photo by John Leyba, The Denver Post
What Jessica Posner began as a college theater project is now making things better in Africa's largest slum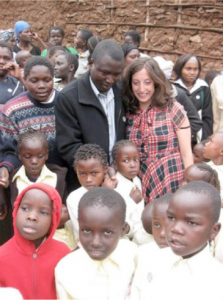 The vastness of the misery in Kenya's largest slum is hard to comprehend, even for the people who have endured it. Just ask Jessica Posner, the 23-year-old Denver woman who has made it her mission to transform lives there.
"Kibera is hell on Earth," she says flatly.
More than 1.5 million squatters cram into this Nairobi tenement the size of Central Park. Most live without drinkable water or electricity, amid garbage and human sewage. Need is as endless as the rows and rows of shacks made of corrugated metal and cardboard.
View full article